Famous French Food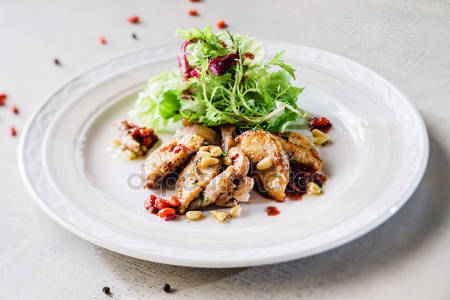 Famous french food is created using ingredients renowned for being the Food of France. Specialities the french call their own!!

France is full of Famous Foods, creating food delicacies is in french history. That's why French Food is respected all over the world.

Some of the world's most expensive and famous foods come from France. Their rareness and the techniques used to make them, are sometimes very time consuming and questionable.

From Provincial French Cooking to Nouvelle Cuisine the ingredients can remain the same, made famous by just presenting them differently.

Personally, I prefer the rustic, farmhouse approach, that is why I created this site. To try and take French Cuisine back to it's roots, and to make you realise that you don't have to be a 'masterchef' to cook Famous French Food.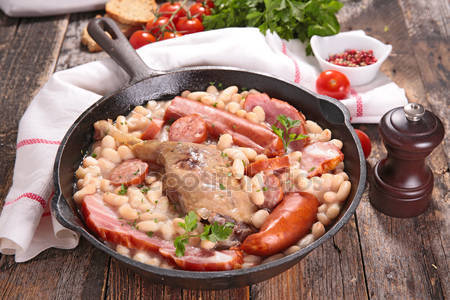 Foie Gras is one of the most popular and well-known delicacies in French cuisine and its flavour is described as rich, buttery, and delicate.....

Truffles or Truffes in France, are a group of valuable and highly sought-after, edible underground fungi. The most saught after truffle is the Black truffle or Black Périgord Truffle.....

Ceps 'Cèpes' is one of the most famous foods in France. These are wild mushrooms that are edible and grow all over the contryside in France....

Confits As the name suggests, confits is basically a technique in preservation. Preserving meats has been nesseccary in the past due to the lack of refrigeration....

Roquefort Cheese is made from ewe's-milk and comes from the south of France. ie Roquefort-sur-Soulzon. Roquefort is rated as one of the world's greatest blue cheeses....

Brie Cheese is perhaps one of the most famous of the 400+ French cheese's in France. The original 'Brie' and 'Brie-de-Meaux' come from the smallest french province of France, Ile de France.

Walnuts are famous in the Perigord region of France. Walnut trees are grown all over the south east area of France. They seem to be confined to the Dordogne valley and the countryside which borders it....

Sweet Chestnuts are most famous from the Perigord region and surrounding areas. They were once the most important foodstuff in this area....

Clafouti is possibly the most famous traditional dessert from the south west of France. 'Le Clafouti' is traditionally made with wild cherries and comes from Limousin.

Cassoulet is in my opinion one of the best traditional country dishes from France. Hearty and delicious, made well it 'warms the soul'

Bouillabaisse 'fish soup' is probably the most famous traditional recipe from Provence. Originating from Marseille, the more people it is made for, the more different types of seafood are in it.

Crepes A traditional french recipe that exists all over France. Can be sweet or savoury and filled with practically anything you want.

Garbure is a thick meat, bean and vegetable soup. Garbure is a Famous Traditional French Recipe from the South-West of France.

Fruit Tart 'Tarte aux Fruits' is a famous french food found in bakeries all over France. This recipe is Traditional to the Region of Provence.
Tartiflette Savoyarde This is a traditional alpine recipe, especially delicious in the lodge after a day of skiing or snowshoeing.
Beef Bourguignon When I started to research recipies for beef Bourguignon, I realised that like most French foods there are hundreds of different variations of the recipe
French Toast Butter bread dip it in egg put on a pan and cook it on the stove for 3 minutes on each side then you eat it